Cricut Money Card Sleeve for St. Patrick's Day
(Note: This post may contain affiliate links. I make a small commission on any purchase you make, with no extra cost to you)!
Welcome back Crafters, as promised, here is my new design for my Money Sleeve Templates! I think my Happy St. Patrick's Day Money Sleeve is my favorite one so far.  Crafting for the holidays is always fun, and how lucky would you feel getting one of these on St. Patrick's Day!

I will show you the simple steps needed to make this free St. Patrick's Day money sleeve for yourself! I have many other money sleeve tutorial that include video instructions, you can find those HERE!  They may be a different theme but the steps to create this are the same.
Supplies needed for St. Patrick's Day Money Sleeve:
Cardstock (Lime green 8.5×11 65lb)
Vinyl (green, foil gold)
Cricut Weeding tool
Cricut Scraper
scissors
transfer tape
Tape runner or craft glue
My Free SVG (download below this post)
Once you have my Happy St. Patrick's Day Money Sleeve SVG download, you will need to unzip the folder, extract all files and save it to the same location.  To use the SVG for layers, you will need to open up Cricut Design Space and upload the SVG file type. If you can't find the SVG type in the folder, please read my Q&A Troubleshoot Page for help.
After you upload the SVG file to Design Space, add it to your canvas.  First make sure the SVG upload the correct size of 7.39 Width. Next you can ungroup the SVG to select each layer.
Change these cut line to SCORE lines in the operations tab. Then ATTACH your score line to the money sleeve layer underneath.  This will stick your score lines to stay on your cardstock layer when you send it to mat.
I only used cardstock for the actual money card template.  I placed my design on with vinyl for fast application.
After the design is layered on to the front sleeve, I attach the front and back pieces with tape runner adhesive.
Easiest way to line up the front piece, is to attach the left side first then press down at the crease and work your way up.
Then you have you beautiful assembled St. Patrick's Day Money Sleeve, ready to go!  Helpful tip is to lay a pile of books on top of your sleeve to keep it flat when adhering to itself.
I hope you enjoy my St. Patrick's Day Money Card Sleeve, simple, easy and a creative way to gift money!  Thanks for visiting my blog and being a Forever Free Member here at Gina C. Creates!!!
For my Full Access Members, I just added TWO MORE St. Patrick's Day design to your UNLOCKED SVG SHOP!! Who wants some Lucky Bucks????
get access to my free files:
To download this free SVG file, you must become a Forever Free Member. You can sign up for a free account here! After you sign up, you will get an email to create a new password.  Then you can login to your account to download. Download buttons are pink and will be located on each post.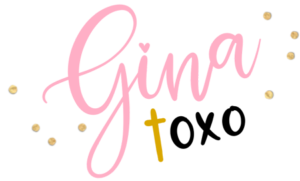 Before you go!