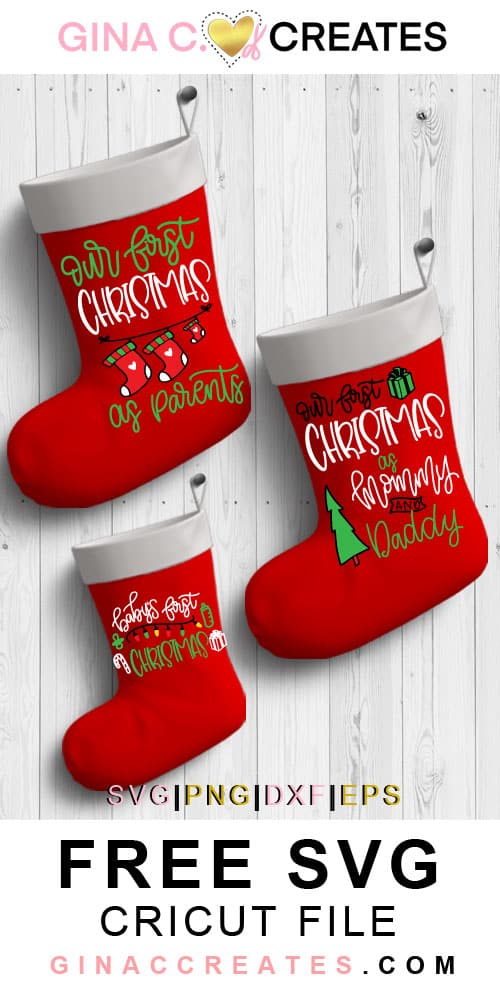 Our First Christmas as Parents Free SVG Bundle
(Note: This post may contain affiliate links. I make a small commission on any purchase you make, with no extra cost to you)!
I hope you enjoy this free SVG bundle for personal use! Families are growing and it's a beautiful thing! Let's celebrate by making those new parents some fun keepsakes this holiday season! All 3 designs included in download, just look for the pink download button at the bottom of this post!