How to get the MOST of Cricut's 20 Free Uploads
(Note: This post may contain affiliate links. I make a small commission on any purchase you make, with no extra cost to you)!
As I'm sure you all heard of the New Cricut Update starting in April 2021, so I will just jump to the main issue all Cricut users will be facing.  If Cricut is your go to machine when crafting, we will now be limited to only 20 free SVG/image uploads a month! The only way to get unlimited uploads is to purchase one of their two subscription options: view Cricut Access Premium subscription!
As most crafters know we can easily upload well over 20 files in one month.  So I am here to share with you how to get the most out of Cricut's 20 free uploads! First thing you will need to do is download the program INKSCAPE for free! You can also do this with Adobe Illustrator program if you already have it. I wouldn't recommend to purchase Illustrator for merely saving SVG files.
Make sure to select the correct download for your device and install it once you have it downloaded. I will be showing you how to do this on a Windows PC. But it's pretty much the same concept on all devices.
As being a SVG creator myself, I immediately was trying to think of a way to get the most out of my limited uploads. And I knew I can save multiple designs in one file using my Illustrator program, but that program is costly. And I wanted to share this tip with the everyday crafter like yourself! That's when I thought of Inkscape! It is a free program to use for creating and saving SVG files!
So here is the big tip! I'm going to gather my 3 SVG files from my FREE Paper Flower Templates and open all 3 files in Inkscape and copy and paste 2 of them into one file, and save as one SVG file!
Here is my video tutorial on how to do this in Inkscape! Trust me you don't want to miss out on this tip! If you think about it there is no limit to how many design you can save in one SVG file! I hope you enjoyed this idea, please don't forget to subscribe and share!
Important: This concept will only work with SVG files! PNG and Jpegs will need a bit more work.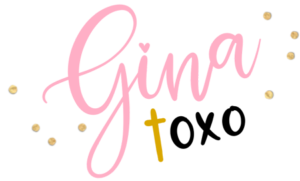 [content_block id=7692 slug=tutorial]