Pumpkin Gift Card Holders Free SVG Cut File
(Note: This post may contain affiliate links. I make a small commission on any purchase you make, with no extra cost to you)!
Hey there crafters, I have a cute fall tutorial for you today! Enjoy these fall pumpkin gift card holders for Halloween parties, fall birthdays, or teachers gifts.  You can make this with your cutting machine using the free SVG file and colored cardstock. This download comes with 2 pumpkin designs, a Jack o'lantern and a regular pumpkin design.  You can add customization to the backs of these gift card holders which are flat.
In this tutorial, I will show you how to make the Jack o'lantern using a Cricut Explore Air 2. You can make this with any cutting machine that cuts cardstock.
Supplies:
get access to my free files:
To download this free SVG file, you must become a Forever Free Member. You can sign up for a free account here! After you sign up, you will get an email to create a new password.  Then you can login to your account to download. Download buttons are pink and will be located on each post.
After you download my Free SVG file, find it in your downloads folder, right-click on the and click Extract all and save to the same location.  Now you will have a open folder to work with. Open up Design Space, start a new project and click upload. Browse your files and select the SVG file type.  If you are on a Windows PC, the SVG file might display as a internet html doc.
Add the SVG to your canvas. Double check the size to make sure it uploaded correctly. The size is 11inch width for the overall SVG. You can ungroup to select each layer and change the color if desired. Other than that this SVG is ready to click make it.
Next you can change your Material Size to 8.5×11 (Letter). This will move your pieces to fit your paper on the mat. Then click continue and cut on CARDSTOCK +.
Here are all the pieces once they are all cut out.
The top of the pumpkin is the base to holder your gift card. Layer on the top pumpkin piece using your tape runner. Make sure you have the layers face the right way. Since I draw these by hand, they are not symmetrical.  I highly recommend using a double sided tape runner when working with cardstock.  It keeps your cardstock from warping or bubbling up as it would with craft glue.
Next, place tape on the back of the jack o'lantern's face and layer on top of the black layer.
After the face is on, flip over to the back and apply your tape runner to only the bottom and sides of the pumpkin.
Place it over the top of the full pumpkin backing and press down firmly along the edges.
Place your gift card into the slots of the pumpkin top and insert it into the bottom of the pumpkin. The finished pumpkin holder is 5.5 in x 5.62 in.
I hope you enjoy these pumpkin gift card holders! They are great for the fall season and to give your gift a wow factor!
If you want to see more paper pumpkin Cricut crafts check out my favorite Layered Pumpkin Sunflower project and my fall pumpkin shadow box.
You can find this regular pumpkin design in the download as well.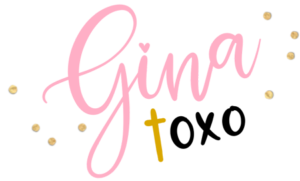 If download button shows a blank page or a bunch of letters and numbers; Please open link directly in an internet browser and try again. Still need help with the download? Head over to my FAQ Troubleshoot Page for more help!
FREE files LICENSE agreement:
Want to use my design on your products? Just purchase a Commercial License for each design. Or join my Full Access Membership and be cover by an unlimited use commercial license. Check out the benefits below!
If you want to use my FREE SVG designs on your products, just purchase a Commercial License for each free download. Or join my Full Access Membership and be cover by an unlimited use commercial license. Check out the benefits below!
pay for license as you go.
save more with membership.